The primary task for the Office of Communications is keeping the general membership informed about Fleet happenings. While publication and distribution of the quarterly newsletter, the Communique, is the most recognized project of Communications, it is only a part of what Communications oversees. From mailing lists to social media presence, the Communications department is responsible for getting information out.


FACEBOOK ADMINS
Rear Admiral Denine Sanders
Commodore Matthew Miller
Captain Will Devine
Fleet Admiral Dave Blaser
Captain Ariel Vitali
Rear Admiral Greg Mortensen
E-mail Address: 
fb-admin@sfi.org

Public Facebook Page
facebook.sfi.org

Members Only Facebook Page
fb.sfi.org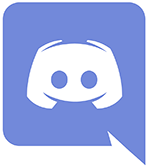 DISCORD ADMINISTRATOR
Commodore Matthew Miller

E-mail Address:
comms-vice@sfi.org

Download Discord App at https://discordapp.com

Then contact Commodore Matthew Miller for members only invite code.


REGION CORRESPONDENTS
Contact your RC or comms@sfi.org to apply

R01: Vacant
R02: Vacant
R03: Vacant
R04: Vacant
R05: Vacant
R06: Vacant
R07: Bob Vosseller
R08: Vacant
R09: Vacant
R10: Vacant
R11: Vacant
R12: John "Sparky" Bevan
R13: Vacant
R15: Vacant
R17: Vacant
R18: Vacant
R20: Anni "Zig" Potts